"Carrie Phillips Forbes was dynamic and professional throughout the whole transaction; her work was second to none. Her eye for detail was absolutely outstanding throughout every step of the process – from the initial contact with me, right through the closing. She constantly stayed in touch with me about developments with the deal. I always knew what stage we were in, and the things we had to do to keep everything moving.
In my 35 years of experience with hiring, training, and working with retail salespeople, I've learned what works, and I believe Carrie Forbes can sell anything. The reason is because what matters to her most is the customer. She knows that when you put the customer first in any scenario, you're going to have success, and that's exactly what she does.
When and if I ever sell one of my other dealerships, she will be the one handling everything, period – because she's that good at it. I highly recommend Carrie Forbes to anyone considering selling their dealership or buying a dealership."
Bob Esposito, Former Owner
Yankee Ford of Brunswick | Brunswick, ME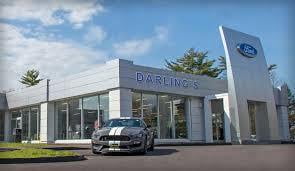 Nancy Phillips Associates served as Buyer's Broker in the sale of Yankee Ford of Brunswick owned by Bob Esposito to Jay Darling of Darling's Inc. The new dealership is now known as Darling's Brunswick Ford. Nancy Phillips Associates has orchestrated multiple dealership acquisitions for Darling's, who's growing automotive group is now over a dozen franchises throughout the State of Maine. Bob Esposito will continue to grow his new state-of-the-art Ford dealership in the Portland Maine market area.